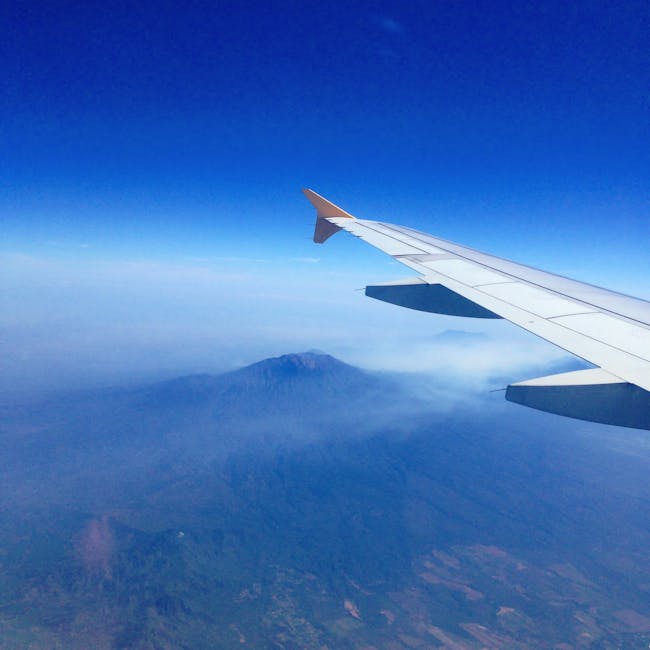 https://images.pexels.com/photos/47481/pexels-photo-47481.jpeg
Improvisation on a rural research theme
By Suzana Sukovic
"Mum, I can't walk. I am going to fly", Jannine Shepherd enthusiastically announced. In her keynote address at the Rural Health and Research Congress 2017 in Wagga Wagga last week, Janine Shepherd, a champion skier once in training for the Olympics, told us how her love of hills saved her. At the time, she faced the towering obstacle of her broken body and a doctor's prediction that she would never walk again. The doctor's prediction didn't come true because Janine decided to challenge it with the determination and tenacity of a mountain lover. The announcement that she would fly, however, came true, although even mum's best response was, 'That's nice, dear'. As a partially paraplegic woman, Janine learnt to fly an aircraft a year and a half after her accident and proceeded to teach others.
I think we have a powerful research lesson here. It involves a love of hills which, with all the challenges, provide the best route and unexpected views. It also involves a great deal of learning. And some unlearning.
Looking afield from our customary professional horizons, a lot can be seen. Changing industries is certainly not the momentous alpine range Janine has experienced in her life, but it does provide some challenging and thrilling moments. Last week at the congress I remembered rewards of a meandering career when ordinary things reappear as new. Keynotes, for example, are cerebral events. I believed they were presented by smart people who talked about something relevant to our work. Our raw life is not the topic of keynotes. Even the firm belief that rational and emotional are part of a human whole, didn't prepare me for the powerful personal stories I heard from the main congress stage. Or that bodily functions are not to be discussed over the table (unless it's a research breakfast and the presenter's study happens to be about the by-products of abdominal functions).
Along with challenged assumptions, there were some personal and professional lessons. Looking at how the health profession goes about its research and practical work, I thought I'd like to share a few takeaways with colleagues in the library and information sector. They are likely to be applicable in GLAM as well (Galleries-Libraries-Archives-Museums).
Cartoon by David Schmidt
1.

Research in the limelight. Everything we heard in the congress wasn't about research, but research was a driving force connecting all the parts and showing the way ahead. It had a much more prominent position than in last year's congress. Hon. Brad Hazzard, in his dual roles as the Minister for Health and Minister for Medical Research, stressed that research has become a distinct part of his portfolio signifying its importance in health. With new interest in educational research and even a "medical approach to teaching" described as a cause of "quiet revolution" by media, it is time to re-consider the role of research in other sectors. Seriously, research is in the limelight.
2.

Client on the stage and other stories. A big part of library and information work evolves around stories – stocked in our collections and heard over and over again at service points. Maybe there is a bit of story fatigue, but we don't invite clients' stories very often. Teachers invite students to talk about their learning in teachers' conferences or to participate with them in workshops. "We are all learners", they say. Health professionals invite their patients to the stage to tell them about their experiences in dealing with the health system. "We can all make this better", they say. Chris Pointon, for example, spoke about the powerful campaign "Hello my name is" initiated by his late wife, Kate Granger. As a doctor who became a terminally ill patient, she saw an opportunity for a simple, but significant improvement for patient-centred care.
There was a session at the congress dedicated to Aboriginal engagement and research. One of the presenters commented on how Aboriginal people prefer stories instead of Power Point presentations. A few people on Twitter joined in saying "not only Aborigines". In this session, Jayla Nix, Aboriginal Health Worker, pointed out an app, which uses images and patients' stories to help Aboriginal people understand medical procedures. She said it was the most useful research outcome she saw. It all made me wonder whether we hear stories of our clients as industry and research partners often enough.
3.

Gathering data through pain spots. Janine Shepherd told us how she recorded data daily as she progressed on her journey from a wheel-chair to walking on her own feet. If you want to fly and, even more importantly, walk on your own, tenacity and systematic improvement based on evidence go a long way – literally.
Vic McEwan, the Artistic Director of the Cad Factory, discussed his art projects involving patients. In one of these projects, he gathered data about hospital sounds (see Intensive Care: artists in healthcare environments and Art in the real world: from the hospital ward to the Tate). McEwan talked to patients, and measured vibrations and noises. The research outcomes were diverse: a documentary giving a voice to loud sounds and silent worries, he said, music from a cello bow played on a hospital bed, and recommendations to administrators who were not aware of any concerns about disturbing noises. But, some facts are hard to ignore. When an intensive care door makes the sound as loud as an airplane every 30 seconds and there is a measurement for evidence, someone needs to fix the door.
A point of difference between regular data-gathering and these examples is the focus on the pain spots. Galleries have a few things to say on the topic, but I wonder whether libraries go far enough when they invite artists in-residence. Can we ask them not only to look, but also to listen to silenced voices, banging doors and beeping machines? Is there an experience of pain to be documented with a harp and trumpet?
— Suzana Sukovic (@suzanasukovic) September 28, 2017
4.
I didn't know you can do it that way.
Interprofessional learning is mainstream in health and there are fewer places where it is as obvious as in rural settings. Geographically dispersed and with a relatively small number of specialists, professionals in rural areas need to collaborate and to learn from each other to solve a problem. This sort of thinking becomes obvious in a conference where all sorts of health professionals, patients, artists, Indigenous elders and a historian come together with an understanding that there are many ways to keep people healthy. After a year in health, I have no doubt that information professionals have a lot to take from and to contribute to this mix.
5.

Translate that research. Application of research to practice is not a spontaneous process. It takes time, effort and, often, resources. In health, translational research attracts a great deal of attention and funding. It was inspiring to see at the congress that a translational research grant was given to a novice researcher graduating from the Rural Research Capacity Building Program. Two grants were also given to graduates to present papers about their research at international or national conferences. An investment in research education doesn't have a full impact without opportunities to communicate findings and apply them in practice. Admittedly, health care is much better funded than other industries, but it also has a tradition of connecting basic and applied research (and of putting research in the limelight).
For the library and information sector (and GLAM) which does so well offering substantial and innovative services while struggling to make ends meet, climbing research mountains may feel like an extreme sport. Pointing towards examples from health with all the support that industry has may feel a little insensitive to say the least. In the library and information field, which constantly deals with information overload, pointing out more information elsewhere may not seem very practical or necessary. However, 'out of the blue' ideas and painstaking efforts, especially with a data-collection diary in hand, are often what makes us fly when we struggle to walk.
Libraries know the art of self-recreation well as they have bravely and successfully reinvented themselves in the face of many challenges. But, original research hasn't been included in a self-reinvention yet. We still don't have professional conferences devoted to research unless it is about helping others. Research isn't a regular part of the library professional identity. However, the signs are in the fresh Wagga air that we must think about this carefully.
Janine Shepherd told us how a love of hills made her an Olympic athlete and then saved her life. She also told us that greater than the power of love is the power of choice. You need to choose love, she said. And you can't just choose hills, you need to learn to love hills. As a sector, we need to choose research, not as a hill, but as a whole mountain range. For the ascent, we need the imagination of an artist, the endurance of an Olympic athlete and the wisdom of a librarian.